File a Claim
At Your Service
Maintenance and Repair
Home /Maintenance and Repair
Roof maintenance rarely becomes a question until after a strong storm or heavy winds have caused your roof to leak or visibly come apart. It is no longer called maintenance once the inside of you home becomes water damaged and soiled with mildew, it becomes a very large repair receipt.


Here at Roofing Experts we believe in catching small repairs before they become big costly problems. If you live in hurricane and tornado prone areas it is important to get annual roof evaluations to assure no weak areas have developed on your roof which can be torn off in heavy winds.


Weather you have had serious roof damage or are concerned about minor damage give us a call at 855-767-9283 or send us a claim so we can quickly get our technicians out for an inspection. Often a roof can be repaired at a minimal cost but can extend the life of the entire roof by eliminating weak points.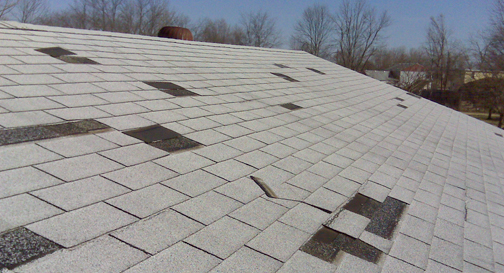 Residential and Commercial Maintenance and Repairs:
---
Emergency Tarps and Covers
---
---
---
---
---
---
---
---
2009 ROOFING EXPERTS, ALL RIGHTS RESERVED