File a Claim
At Your Service
Tile Roof
Home /Tile Roof
Why use Tile for your roof?

Roof Tiles last and incredibly long time and they come in a wide variety of styles.
There are many ancient buildings all over the world that still have original centuries old tile roofs. You should expect at least 50 years of use from your tile roof.
We offer Clay and Concrete roof Tiles.

Clay and Concrete offer the same durability and longevity but concrete is available in a wider variety of styles.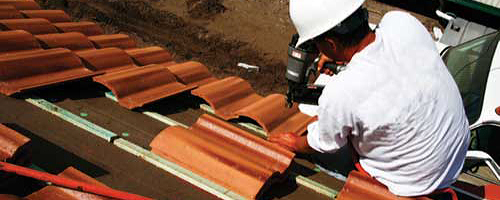 It is important to have a professional inspect the foundation and structure of your home to assure it can handle the added weight when using clay or concrete roof tiles.

Call us at: 855-767-9283

We've got you covered!

Below are some common Roof Tile designs we offer.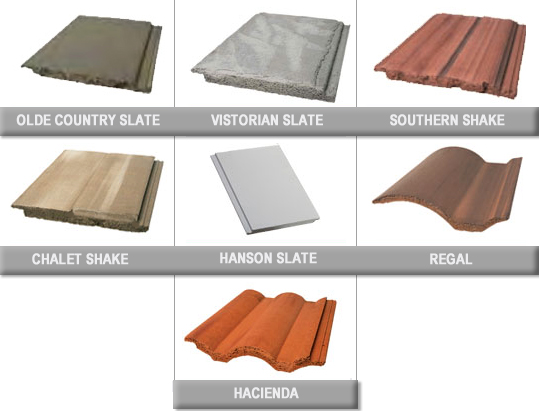 Tile Roof
---

Emergency Tarps and Covers

---

Regal Tile

---

Hacienda Tile

---

Chalet Shake Tile

---

Southern Shake Tile

---

Victorian Slate Tile

---

Old Country Slate

---

Hanson Slate


2009 ROOFING EXPERTS, ALL RIGHTS RESERVED